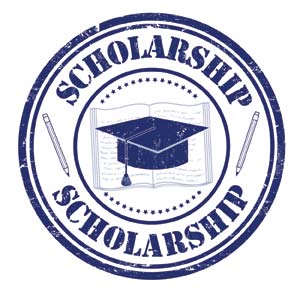 Here is some information on examples of medical assistant scholarships and scholarships that may be available to eligible students studying medical assistant related programs.
Maxine Williams Scholarship Fund: This scholarship is named after the woman who founded the American Association of Medical Assistants (AAMA), funded by donations and the AAMA, and is available for qualified medical assistant students. Only current Commission on Accreditation of Allied Health Education Programs (CAAHEP) students with a grade point average of 3.0 or higher are eligible, and while students cannot apply themselves, a program director of an accredited medical assistant program can obtain an application. Those who are chosen to receive this scholarship are awarded $1,000 and a one-year membership to the AAMA.
American Medical Technologists Institute for Excellence (AMTIE): AMTIE awards five $500 scholarships to eligible students chosen by the AMTIE Board of Trustees. Among other requirements, applicants must be enrolled in a school accredited by a school that is recognized by the U.S. Department of Education and must be a high school senior or graduate (GED is also acceptable). This scholarship is open to other disciplines other than medical assisting.
Association of Schools of Allied Health Professions Scholarship of Excellence: This scholarship is available to students who are currently achieving excellence in their academic course of study in allied health professions. The selected student will receive a $1,000 scholarship and must be, among other requirements, enrolled in a school or college that is an institutional member of ASAHP (Association of Schools of Allied Health Professions).
Colgate "Bright Smiles, Bright Futures" Minority Scholarships: Open to students who are studying dental assisting, this scholarship is available to students who are ethnically underrepresented in the dental field. Among other criteria, students who apply must be considered underrepresented (for example, African Americans, Hispanics, Asians, Native Americans, and males) and are currently enrolled in a dental hygiene programs at the certificate or Associate level. Two $1,250 scholarships are awarded by Colgate to two students each year.
The Gates Millennium Scholars Program: This scholarship awards aid to 1,000 qualified students who are studying public health, engineering, education, mathematics, library science, and the sciences. Applicants include, among other criteria, minority students of African American, American Indian/Alaska Native, Asian Pacific Islander American, and Hispanic American who demonstrate high academic and leadership promise and need financial assistance with college related costs. For students who wish to be considered for this scholarship, the application period begins in August of each year.
Alice Newell Joslyn Medical Fund: This scholarship is for a qualified applicant who will be entering the medical/healthcare profession as a medical or dental assistant, nurse, physical therapist, or student who will pursue a Bachelor, Master, or Doctorate of Science in the health field. Among other requirements, applicants must be attending high school in San Diego County during the time they're applying. The scholarship amounts awarded range from $500 to $2,000 per academic year and awards are given to eligible students based on financial need, community awareness, and scholastic perseverance.
Alaska Medical Assistants Society State Scholarship: The Alaska Medical Assistant Society (AMAS), an affiliate of the American Association of Medical Assistants (AAMA), awards this scholarship to eligible medical assistant students currently enrolled in a medical assistant program that is accredited by the Commission on Accreditation of Allied Health Education Programs (CAAHEP). Per year, two scholarships of $500 are awarded to the chosen qualified students.
Allied Healthcare Scholarship: Students studying many allied health programs, including medical assistant, may be eligible for this scholarship. Among other criteria, this scholarship is for students who live and can work in California. There are some stipulations to the award winner(s) of these sizeable scholarships, including an agreement to a 12 month service obligation to practice full-time patient care at an approved facility in California.
Vermont Dental Hygiene Scholarship: Sponsored by the Hill Family and Vermont Dental Foundation, this scholarship is available to qualified Vermont residents who've made preparations to enter the field of dental hygiene. Applicants must, among other criteria, demonstrate financial aid and academic achievement, and attend an accredited school that has been approved for federal Title IV funding. The scholarship awards one or more scholarships totaling from $15,000 to $18,000.
yconic Health and Medical Student Scholarship: Among other stipulations, this national scholarship is open to qualified students enrolled, or who will be enrolling, in a health or medicine program at an accredited college, university, or professional institution. The student chosen will receive a scholarship of $3,500 for education related costs.
Organizations that award scholarships will list the requirements that candidates must meet in order to be considered for the scholarship, as well as the materials you'll need to submit and the deadline for when applications are due. Be sure to research whether you are eligible for the medical assistant scholarship you are interested in applying for before going through the time and effort of writing an essay or filling out an application.
---